WinRAR Nukes Pirate Keygen But is a "Good Guy" Towards Regular Users
WinRAR is one of the most recognizable pieces of software in history and one that's effectively free to use, forever. Nevertheless, the company behind the product still has to deal with infringement, something that was highlighted in a complaint filed against a keygen creator this week. That said, WinRAR informs TorrentFreak that no one should really need to use a pirated copy of its software.

There's a high probability that most people reading this article will be familiar with the image on the right.

That's because in computing terms, data compression tool WinRAR has been around for what seems like forever.

Indeed, with its 25th birthday coming up next April, WinRAR launched before many of its users were even born. Nevertheless, it has stood the tests of time and according to the latest estimates, now has around 500 million users.

Indeed, the company told us this week that WinRAR is the third most installed software in the world be...
Anti-Virus Vendors Flag uTorrent and BitTorrent as a "Threat" Again
The popular BitTorrent client uTorrent is currently being flagged as a threat by several anti-virus tools. The issue affects the desktop client as well as the Web version and the BitTorrent Mainline client. According to the anti-virus vendors, the flags were likely triggered by bundled advertisements or other unwanted software.

After the TRON acquisition, uTorrent and BitTorrent's social media channels have been predominantly 'crypto' oriented.

The core audience of the file-sharing clients, which still consists of millions of users, remains mostly interested in downloading and sharing files though.

This is something uTorrent still does well and the same is true for the BitTorrent Mainline client. However, new users of these clients have repeatedly been warned not to use the software by several leading anti-virus vendors.

In the past BitTorrent Inc. classified s...
The Pirate Bay Moves to a Brand New Onion Domain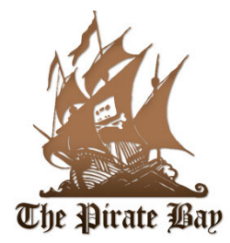 The most famous torrent site in the world, The Pirate Bay, has ditched its old and mostly unreadable Onion domain for something more recognizable and potentially more permanent. The switch was reported to TorrentFreak after Pirate Bay proxy sites noticed extended downtime on the old domain.

The Pirate Bay has been operating one of its original domains – thepiratebay.org – for well over 15 years. During that same period, it has also burned through countless others due to anti-piracy action all around the globe.

The Pirate Bay is also one of the most blocked platforms on the planet for the same reason, something that has led to the creation of hundreds of proxy sites, set up to facilitate access to the index, regardless of which official domain is in use.

Last evening the operator of a site that indexes links to some of these proxies told Torr...
IPTV Service Easily Circumvents First Canadian Piracy Blockade
Through the Federal Court, Bell, Rogers, and Groupe TVA recently obtained the first Canadian pirate 'site' blocking order. The companies argued that ISP blockades are an effective way to deal with copyright infringing sites and services. While that may be true to a certain degree, the targeted GoldTV service simply switched to a new domain and continues to offer its services.

Last month Canada's Federal Court approved the first piracy blockade in the country.

Following a complaint from major media companies Rogers, Bell and TVA, the Court ordered several major ISPs to block access to domains and IP-addresses of the pirate IPTV service GoldTV.

A few days after the order was issued the first blockades were active. These prevent GoldTV customers from accessing the IPTV portal directly, as intended. As we've seen in the past, however, not everyone affected is giving up that easily.

Faced with the blocking error, m...
Meet the Guy Behind the Libgen Torrent Seeding Movement
Libgen and Sci-Hub, regularly referred to as the 'Pirate Bay of Science', are continually under fire. However, if all of the important data is decentralized, almost any eventuality can be dealt with. Today we meet the guy leading a new movement to ensure that Libgen's archives are distributed via the highest quality torrent swarms possible.

Whenever Library Genesis (Libgen) or Sci-Hub hit the headlines, what tends to follow is a fracturing of opinion on where these sites sit in the piracy landscape.

Both are best known for their massive archives of scientific articles and research papers. They are also notable for their absolute commitment to the spread of knowledge for the betterment of society as a whole. This means that even some otherwise staunch opponents of piracy pause for thought.

While huge publishing companies want them gone, support for these platforms among the knowledge-thirsty can be robus...
EU Study Shows Online Piracy is Complex and Not Easy to Grasp
The European Union Intellectual Property Office (EUIPO) has released a new study which suggests that piracy is dropping in Europe. While the research is limited to site-based piracy, it has some interesting findings. Countries with a lower average income per person visit pirate sites more often, for example. In addition, the study shows that awareness of legal options doesn't always decrease piracy.

Research released by the EUIPO last week revealed that pirate IPTV services generate nearly €1 million in revenue per year. That's in Europe alone.

The figure confirmed that piracy remains a massive problem, but a second study also delivered some more positive news. From 2017 to 2018, access to pirated content across Europe dropped by more than 15 percent.

This headline figure was undoubtedly welcomed by copyright holders, but the broader report deserves more in-depth analysis.

For starters, the study only covers part of the piracy landscape. It ...
Greece Jails First Pirate Site Operator For Five Years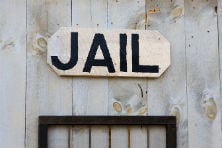 A man who faced four criminal prosecutions for copyright infringement has become the first person jailed in Greece for running a pirate site. After switching domains and evading enforcement efforts for a decade, the man has now been handed a five-year prison term by an Athens court.

For almost a decade, an anti-piracy group in Greece has been trying to bring the elusive operator of pirate sites to justice.

EPOE protects the rights of entertainment industry companies including those in the film and television sectors. It filed criminal prosecutions against the alleged operator of the site Greekstars four times since 2009 but the processes were never straightforward.

According to EPOE, each time a complaint was filed, the operator closed down his site and then reappeared under new domain names, which were variations on the original Greekstar brand...
Russia Blocks Shutterstock Domain, Restricting Access to Legitimate Copyrighted Content
Russia's website blocking system, which is frequently used to prevent access to copyright-infringing content, is now blocking access to legitimate copyrighted images on Shutterstock. According to telecoms watchdog Roscomnadzor, an image considered insulting to the state resulted in image.shutterstock.com and two IP addresses being blocked by the country's ISPs.

Many countries around the world have systems in place to block access to copyright-infringing content and even entire sites.

Russia's system is particularly streamlined and has resulted in large volumes of pirate sites being rendered inaccessible to the country's citizens.

However, Russia's blocking system isn't only used to protect rightsholders. It's regularly used to prevent access to terrorism-related material and other content considered dangerous to the public or even insulting to the state.

On November 28, 2019, US-base...
Europol Seizes Over 30,000 Copyright Infringing Domains, But Which Ones?
A coalition of international law enforcement agencies, including Europol, has announced its annual round of domain name seizures. Over 30,000 domain names were taken over this year, including some that were dedicated to online piracy. While these figures are impressive, no major pirate sites are missing in action.

In 2010, the US Department of Justice (DOJ) and the Department of Homeland Security began their first rounds of domain name seizures.

Under the flag of "Operation In Our Sites" the authorities shut down a dozen file-sharing and streaming sites, as well as many sites that sold counterfeit goods.

The action had a massive impact at the time. It resulted in several high profile arrests, including those of several NinjaVideo operators. However, they were not without controversy either.

Several sites that were accused of piracy fought back. As a result, U.S...
Cox Can Use 'Copyright Alert System' Evidence in Piracy Case, Court Rules
The so-called six-strikes anti-piracy scheme in the United States may be dead, but it's about to be used as prime evidence in the lawsuit between ISP Cox and several music labels. A federal court in Virginia has denied a request from the labels to exclude the matter from trial, during which Cox is expected to argue that its own anti-piracy measures went even further than the industry-approved alternative.

The so-called 'Six-Strikes' Copyright Alert System was once praised as an excellent tool to address online piracy.

Under the agreement, which included the major rightsholder groups MPA and RIAA, several large Internet providers in the US sent copyright infringement warnings to pirating customers.

After repeated alerts, these subscribers would face a variety of 'mitigation' measures but their accounts would not be terminated. Although rightsholders and ISPs appeared happy with the deal, it was shut down nearly three years ago.

Instead of cooperating ...