'Repeat Copyright Infringer' Case Against Cloudflare Can Continue, Court Rules
In a case filed in California, Cloudflare stands accused of failing to terminate customers that have been repeatedly called out as copyright infringers. The case wasn't filed by Hollywood or the major record labels, but by two manufacturers of wedding dresses. The CDN provider tried to have the case dismissed recently but in a new order, the court refuses to do so.

Popular CDN and DDoS protection service Cloudflare has come under a lot of pressure from copyright holders in recent years.

The company offers its services to millions of sites, including some of the world's leading pirate sites.

Many rightsholders are not happy with this. They accuse Cloudflare of facilitating copyright infringement by continuing to provide access to these platforms. At the same time, they call out the CDN service for masking the true hosting locations of these 'bad actors'.

Cloudflare's activities have also triggered some lawsu...
Premier League Wins New ISP Piracy Blocking Order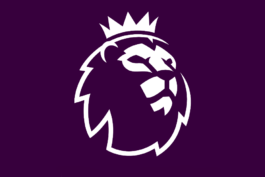 The Premier League has won an injunction from the Commercial Court in Ireland to have live 'pirate' streams of its football matches blocked by local ISPs. Under the order, ISPs Eircom, Sky, Virgin and Vodafone will respond to real-time information supplied by the League's anti-piracy partners. The injunction mirrors a similar program previously established in the UK.

Blocking websites associated with piracy is one of the most common tools deployed against unauthorized content distribution involving movies, TV shows, and music.

However, the rising consumption of pirate sources of live TV, particularly sports, has presented broadcasters with a new challenge.

The Premier League has been attempting to solve this problem in the UK with so-called 'dynamic' blocking injunctions, one which allows servers to be blocked in real-time by ISPs, as matches are underway.

Earlier this month it was reported that the League h...
Court Questions Whether Ebook 'Pirate' Site Operator Can Be Sued in Texas
Earlier this year, author John Van Stry sued Travis McCrea, the former leader of the Pirate Party of Canada, over his eBook download platform, EBook.bike. The US-based author sued McCrea in a Texas court demanding more than $200,000 in damages and costs. In an order handed down Friday, a Judge questions whether the Court has personal jurisdiction over McCrea. Even if it does, the damages immediately available to Van Stry could be a relatively paltry $9,000

Back in March, Travis McCrea, the former leader of the Pirate Party of Canada, faced mounting opposition against his eBook platform, Ebook.bike.

Following in the footsteps of his similar creation TUEBL (The Ultimate eBook Library), Ebook.bike allows users to upload and download eBooks, some of which have turned out to be copyright-infringing.

Despite McCrea taking content down following copyright notices, large numbers of authors weren't impressed, with some urging legal action. McCrea responded by inviting someone to sue.

Author John Van Stry took ...
UK Pirate Site Blocking Requests Have Stopped, For Now
A few years ago, movie and music industry companies would regularly go to the UK High Court to demand pirate site blockades. These efforts, which were previously seen as an essential tool to combat infringement, have stopped for now. It appears other anti-piracy endeavors have priority instead.

Website blocking is without a doubt one of the favorite anti-piracy tools of the entertainment industries.

The UK has been a leader on this front. Since 2011, the High Court has ordered ISPs to block access to many popular pirate sites.

Over time the number of blocked URLs in the UK has grown steadily to well over 1,000. This includes many popular torrent, streaming, and direct download sites, which remain barred today.

We have covered these efforts extensively here at TorrentFreak. However, since late 2016 something appears to have changed. The movie industry's M...
Top 10 Most Pirated Movies of The Week on BitTorrent – 07/15/19
The top 10 most downloaded movies on BitTorrent are in again. 'Hellboy' tops the chart this week, followed by 'Alita: Battle Angel'. 'Shazam!' completes the top three.

This week we have three newcomers in our chart.

Hellboy is the most downloaded movie.

The data for our weekly download chart is estimated by TorrentFreak, and is for informational and educational reference only. All the movies in the list are Web-DL/Webrip/HDRip/BDrip/DVDrip unless stated otherwise.

RSS feed for the articles of the recent weekly movie download charts.

This week's most downloaded movies are: Movie Rank Rank last week Movie name IMDb Rating / Trailer Most downloaded movies via torrents 1 (3) Hellboy 5.3 / trailer 2 (2) Alita: Battl...
Magnificent BitTorrent Speed or Half-Baked Magic Beans?
On July 9, BitTorrent Inc. released a much-heralded and new version of uTorrent that promises to make downloads faster while earning seeders BitTorrent Tokens (BTT). The big question is whether it delivers what it promises in the client. Our own initial tests suggest it does not.

By now most people will be familiar with the news that BitTorrent Inc. recently released a new version of its dominant uTorrent client.

The claims are that this will revolutionize torrenting, with people able to earn BTT in exchange for seeding. The plan is that this will make swarms more healthy because there is more bandwidth available. This, in turn, should speed up downloads – for BTT-spending uTorrent users, at least.

The idea of a torrent client allocating bandwidth to peers via financial discrimination is contrary to the broad aims of the original BitTor...
Fake MPAA Asks Google to Remove Thousands of URLs, Including MPAA.org
This week we spotted an odd takedown request. None other than Hollywood's MPAA asked Google to remove MPAA.org from its search results. This wasn't the real MPAA though, but an imposter that has sent tens of thousands of takedown demands, mostly targeted at pirate streaming sites.

In 2012, Google first published a Transparency Report for search-related copyright takedown notices.

This rather enlightening database allows outsiders to check what URLs copyright holders want removed from the search engine.

In recent years Google has processed more than four billion URLs. While most of these requests are legitimate, there have also been plenty of errors, mistakes, and in some instances; clear abuse.

Most of the cases we covered in the past dealt with rightsholders targeting perfectly legal content, ranging from news articles, through open-source softw...
Aptoide Removes 'Popcorn Time' and 'Showbox' Apps Following Piracy Lawsuit
Aptoide, an alternative marketplace for Android apps, has removed the popular Popcorn Time and Showbox listings from its repository. The company hasn't commented on its decision, but it follows not long after a lawsuit accused the marketplace of encouraging copyright infringement through these apps.

Aptoide is a third-party alternative to Google's official Play Store. Among other things, it allows users to install a variety of apps on their Android devices.

The marketplace, which is operated from Portugal, recently accused Google of anti-competitive behavior after is was flagged as being insecure.

The brawl with Google is not Aptoide's only concern though. A few weeks ago the company was sued by two movie outfits; TBV Productions and Hunter Killer Productions. These are the companies behind the movies "I Feel Pretty" and "Hunter Killer"...
DISH Sues Hosting Company & 'Pirate' IPTV Customer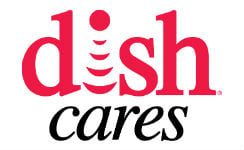 US-based broadcaster DISH Networks is suing yet another IPTV provider in the United States, but with a twist. In a lawsuit filed at a Delaware federal court, DISH claims that East IPTV illegally retransmits its channels via the Internet. However, the broadcaster is also suing East's hosting provider, for failing to respond to numerous takedown demands.

Broadcaster DISH Networks is emerging as one of the most litigious companies in the world when it comes to tackling unlicensed IPTV providers.

A lawsuit filed this week in a Delaware federal court has the company targeting Serverlogy Corporation and several John Does, "together doing business" as East IPTV.

The twist here is that Serverlogy Corporation is a hosting company, reportedly offering bandwidth to a client running an IPTV service, but one that failed to act following numerous copyright infringement complaints regarding its customer.

Eas...
Judge Denies $10K Default Judgment Against Alleged Pirate
Adult entertainment company Malibu Media recently requested a default judgment of more than $10,000 against an alleged pirate. While the accused man didn't put up a defense, a federal court in New Jersey denied the request, noting that an IP-address alone is not sufficient evidence.

In recent years, file-sharers around the world have been pressured to pay significant settlement fees, or face legal repercussions.

As the most active copyright litigant in the United States, adult entertainment outfit Malibu Media has been on the frontline of these efforts in recent years..

The company, widely known for its popular "X-Art" brand, has gone after thousands of alleged offenders. Many of its targets eventually pay up and those who fail to respond can face costly default judgments.

New Jersey resident Joe Park found himself in the latter category. The m...