Most Canadian ISPs Are Staying Quiet on Pirate Site Blocking
Canada is a relative newcomer when it comes to pirate site blocking. At the moment it remains unclear how most ISPs will technically implement these blocks and whether they'll communicate this information to the public. To find out more we reached out to nearly a dozen providers. Unfortunately, only one took the time to respond.

Last November, Canada's Federal Court approved the first pirate site blockade in the country.

Following a complaint from major media companies Rogers, Bell and TVA, the Court ordered several major ISPs to block access to domains and IP-addresses of the pirate IPTV service GoldTV.

These types of blocking efforts are common in quite a few countries. However, in Canada they are new, which means that developments are closely watched by both supporters and opponents.

One of these newer developments is the expansion of the blocklist with new domain names. After the initial ...
Ebook.bike Owner Risks Crippling Sanctions Over Piracy Case Discovery Failures
Former Pirate Party Canada leader and Ebook.bike operator Travis McCrea is facing the possibility of crippling sanctions if the plaintiff in his copyright infringement lawsuit has his way. After McCrea failed to produce discovery as ordered by the court, the legal team of author John Van Stry are moving in for the kill, demanding sanctions that have the potential to undermine any chance of McCrea winning his case on the merits.

In March 2019, author John Van Stry filed a copyright infringement lawsuit in the United States against former Pirate Party Canada leader Travis McCrea, the operator of eBook download platform eBook.bike.

The complaint alleged that McCrea infringed the copyrights of Van Stry by making "at least twelve" of his works available for download without his permission, along with other titles by Stephen King, J.K. Rowling, Joanne Harris, Tom Clancy, and thousands more.

It took months for McCrea to file an answer to the complaint and progress since then has been pedestrian, with Va...
'Local' Pirate Sites Are Thriving Around the World
The Pirate Bay, YTS and Animeflv are well-known pirate brands that are hugely popular in many countries. The same can't be said for Mrpiracy, Filma24, and Cimaclub. However, the latter and many other 'local' sites dwarf these major brands on their 'own' turf.

When the hugely pirate site IndoXII announced that it would shut down a few weeks ago, drama ensued in Indonesia where most of its multi-million-user audience was based.

This fuss was hardly noticeable in other countries, where even some of the most die-hard piracy 'experts' had never heard of it.

Apparently, piracy habits are not as global as the Internet itself. Many countries have their local favorites. Sometimes because these are in the native tongue, but different piracy habits also play a role.

Today we're going to illustrate this phenomenon b...
'Casting Couch' Movie Company Orders Cloudflare to Unmask Tube Site Pirates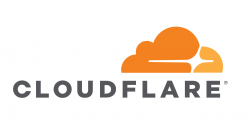 Adult movie company AMA Multimedia has obtained a DMCA subpoena from a Washington court to help it track down individuals who uploaded content to various 'tube' sites. The subpoena orders Cloudflare to hand over the identities of uploaders and potentially site operators too but given the way the content seems to be delivered, it remains a question whether the former will be possible.

Before taking direct legal action against alleged copyright infringers, it helps if the identities of those people are known to the potential plaintiff. One method to obtain this information is to file an application for a DMCA subpoena.

Commonly filed against domain registries and Cloudflare, DMCA subpoenas can require such companies to give up the names of their allegedly-infringing customers, who are often the operators of 'pirate' sites. The process of obtaining a subpoena is attractive and relatively easy since the applications are rarely subjected to much scrutiny a...
Manga Scanlation Teams Don't Want War, They Want Accessible Content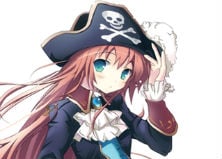 Huge scanlation platform MangaDex recently revealed that legal pressures had, among things, restricted its ability to receive donations from users. Following our report, a server administrator connected to several other groups gave us additional insight into these anti-piracy efforts. Amid the hostilities, however, it appears that all the scanlation community really wants is to improve the chances of manga titles arriving in the West.

In recent months there has been a notable increase in publicised anti-piracy actions against services offering manga content. Publishers have pressured a range of sites, hoping to shut down or at least make life more difficult for these hugely popular platforms.

Among the targets was MandaDex, a so-called 'scanlation' platform that offers scanned and translated manga publications to an audience underserved by publishers offering restricted foreign language output. The site first reported domain issues and then revealed that its donation processing mechanism had also come ...
Pirated Copy of '1917' Leaks in Massive Screener Dump
Six pirated movie screeners have leaked in the span of just a few hours. The screener dump includes a copy of Golden Globe winner 1917, one of the most prominent leaks thus far. Also notable is the involvement of the group TOPKEK, which hasn't released any screeners before.

Earlier this week we reported that the number of leaked screeners was on the rise again after an all-time low last year.

Over the past 24-hours, this number went up significantly with six new leaks bringing the total to 16.

A pirated screener dump of this magnitude in such a short timeframe is something we haven't seen before.

What's also new is that the release group 'TOPKEK' is one of the driving forces. Although TOPKEK is not new to releasing pirated movies, they haven't gotten involved in leaking screeners in the past.

The mos...
RomUniverse's Request to Dismiss Nintendo Piracy Lawsuit Fails
A California federal court has denied RomUniverse's request to dismiss Nintendo's piracy lawsuit. The site's operator, who is leading his own defense, argued that he is protected by the DMCA's safe harbor provisions. However, the court notes that a motion to dismiss is not the proper stage to bring this up and has refuted other arguments too.

Last year, Nintendo filed a lawsuit against the game download portal RomUniverse.

The website, which also allows users to download movies and books, was accused of massive copyright infringement, including that relating to many Nintendo titles.

"The Website contains and offers to the public an immense library of unauthorized copies of video games, primarily Nintendo video games designed for nearly every video game system Nintendo has ever produced," the complaint read.

The game company argued that the site's users downloaded hundreds of thousands of copyr...
Kim Dotcom Wins Back K.im Domain After Dispute & $100K Sell-Back Offer
After falling into third-party hands the main domain of Kim Dotcom's K.im project is set to be reclaimed. The Isle of Man domain recently expired and was quickly snapped up but, following a dispute process, it could be transferred back to the crypto project in a matter of days. Documents reviewed by TorrentFreak reveal that there was an attempt in December to sell the domain back for $100,000.

Kim Dotcom's under-development file-sharing project K.im received a setback recently when its K.im domain fell into third-party hands.

As reported here on TF last Sunday, communication issues with the registry led to the domain expiring and it was quickly snapped up by Bulgarian expired domain specialist Kalin Karakehayov.

"[T]he domain k.im was registered by me, Kalin Karakehayov for personal use while it was in an available status. I intend to put nice, non-commercial stuff there like my Google awareness campaign," Karakehayov informed TF.

Kim Dotcom, on...
Jetflicks Piracy Trial Delayed After Canada Hands Over Masses of Discovery Data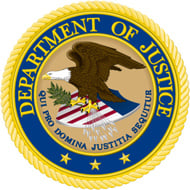 The trial of six defendants who allegedly operated the 'pirate' streaming service Jetflicks will now take place in July 2020. The delay is in response to Canadian authorities handing over masses of discovery data, including subscriber information and support tickets of the defunct service. The original request for information was made around 22 months ago.

In August 2019, the US Department of Justice (DoJ) announced that eight men had been indicted by a grand jury for conspiring to violate criminal copyright law by running "two of the largest unauthorized streaming services in the United States."

All of the defendants – Kristopher Lee Dallmann, Darryl Julius Polo, Douglas M. Courson, Felipe Garcia, Jared Edward Jaurequi, Peter H. Huber, Yoany Vaillant, and Luis Angel Villarino – were charged with running Jetflix, a subscription-based streaming service that reportedly carried more than 183,200 TV episodes.

Darryl ...
Operator of Popcorn Time Info Site is Liable for Piracy, Supreme Court Rules
The Danish Supreme Court has upheld a conditional prison sentence against the operator of a website that provided information on the piracy app Popcorn Time. The site itself didn't host the infringing software, but the detailed instructions it provided were enough to warrant criminal liability for copyright infringements of the site's users.

Five years ago, Popcorn Time was widely embraced by pirates, thanks to its ability to stream torrent files through a user-friendly interface.

This rapid rise raised concern among many movie industry companies, who worked hard to contain the threat by going after several forks and their developers.

This resulted in the shutdown of several projects including Popcorntime.dk. The site offered information on Popcorn time and its availability but didn't host any software itself. Nevertheless, it still found itself subjected to rightsholders' complaints.

The matter piq...